Black Marquina. This black marble has less white veins and its contrast with the generous black background. Natural Marble from Spain. Our proud marble dining table owner decides to choose a boatshape rather than a rectangular shape to give the table a more streamlined design.

Perfect size for a gathering
Imagine having your elegant dining experience with your family. This 2.4m table size is perfect for a gathering. Match with black and white combination. A black marble top is paired with 10 white chair. This provides a space that is visually connected but also has its own separate atmosphere.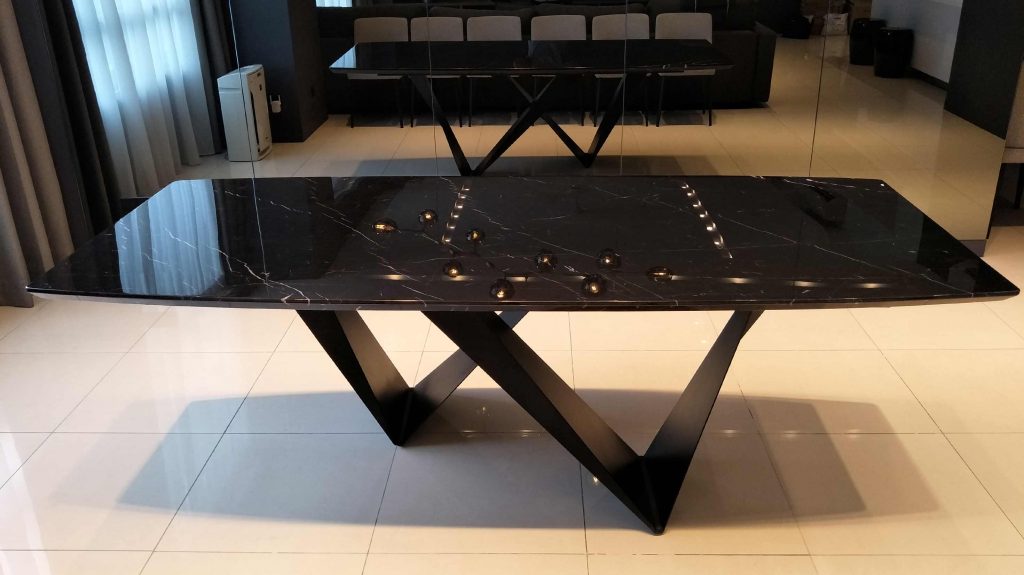 Black Marquina with boatshape design, and slim table edge give this table a modern look. Paired with this stable table base, it defies logic as the table feel like is floating in midair.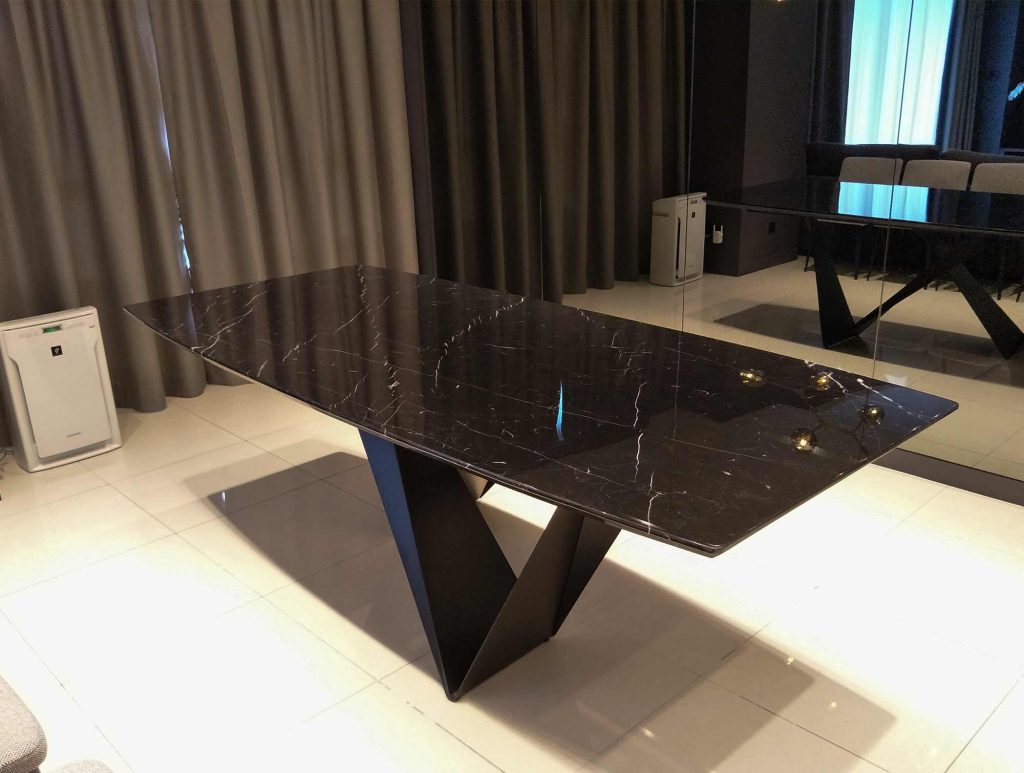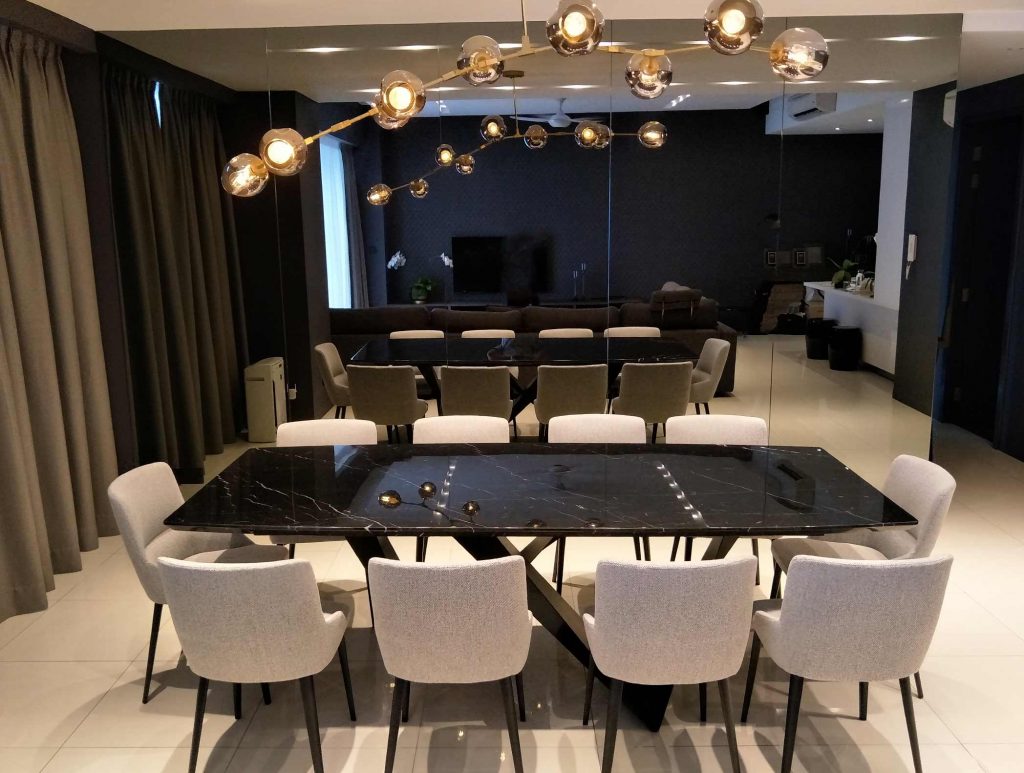 Customise your black marble dining table here, only at DeCasa Marble.