Rectangular Marble Dining Table (Arabescato Corchia)
Arabescato Corchia has this irregular flow of soft and fluffy grey and gold vein in this white marble. Definitely a heritage piece to bond family over dinner.
Marble Slab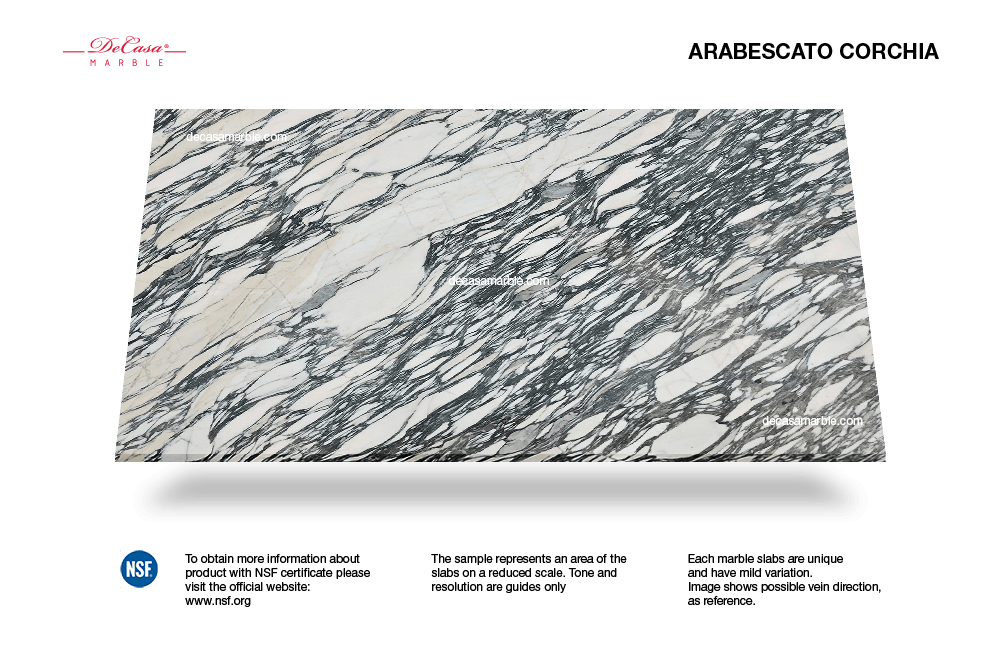 EXOTIC SERIES
Marble in vivid, flamboyant accents. This eye-catching selection is like a precious gem or dazzling jewellery, and is perfect for a standout, attention-grabbing piece.