Rectangular Marble Dining Table | Forest Green (Dark)
Forest Green (Dark) resembles the deep rainforest color. It merges both nature and a calm feeling to your dining area. Strong Soul. Natural Essence.
Marble Slab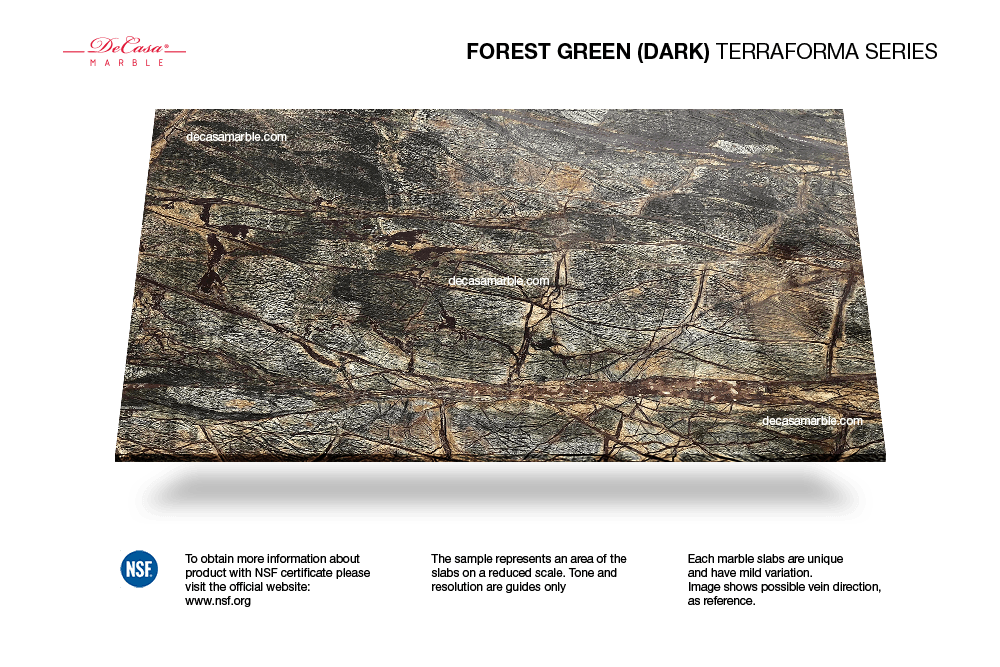 TERRAFORMA
Marble with elements of nature, evoking wood grains, rock formation and geological landscape. Perfect for bold statement pieces that put the forces of nature right inside your home.