Rectangular Marble Dining Table (Sivec White)
Sivec White is a white marble with classy aesthetic and clean, unfussy quality. For grandeur and understated elegance, this white marble is flawless demonstrations of stately charm.
Marble Slab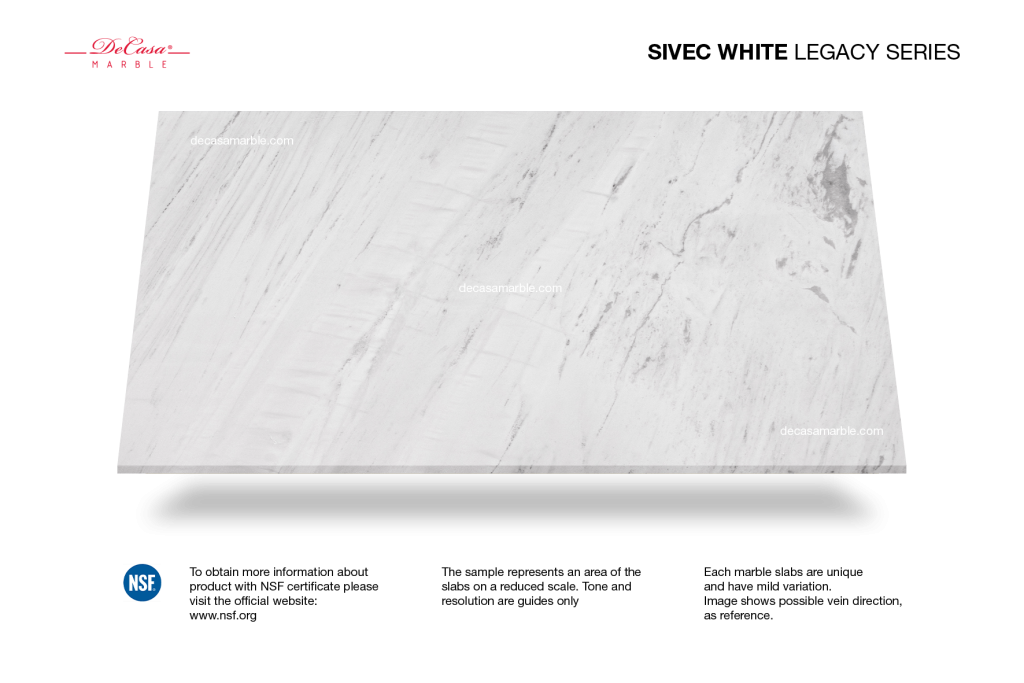 LEGACY
Marble that reflects the history and grandeur of the Parthenon, Roman basilicas and Michelangelo's statues. This is the perfect heritage piece to create a family heirloom with.