Round Marble Dining Table (Arabescato Orobico)
Arabescato Orobico. A lively canvas of dark grey and brown expresses turbulence and motion in a panel. This marble table is a standout piece for those not afraid to have a bit of fun.
Marble Slab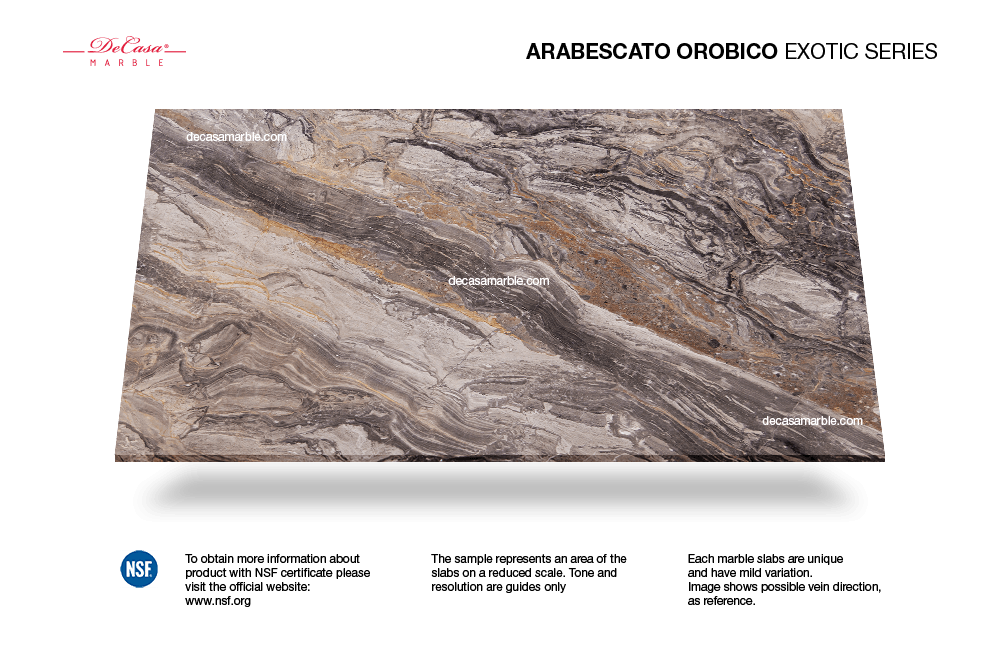 EXOTIC
Marble in vivid, flamboyant accents. This eye-catching selection is like a precious gem or dazzling jewellery, and is perfect for a standout, attention-grabbing piece.