Round Marble Dining Table (Portoro Gold)
Portoro Gold, a stirring rendition of gold constellations backdropped by an intense black marble.
Marble Slab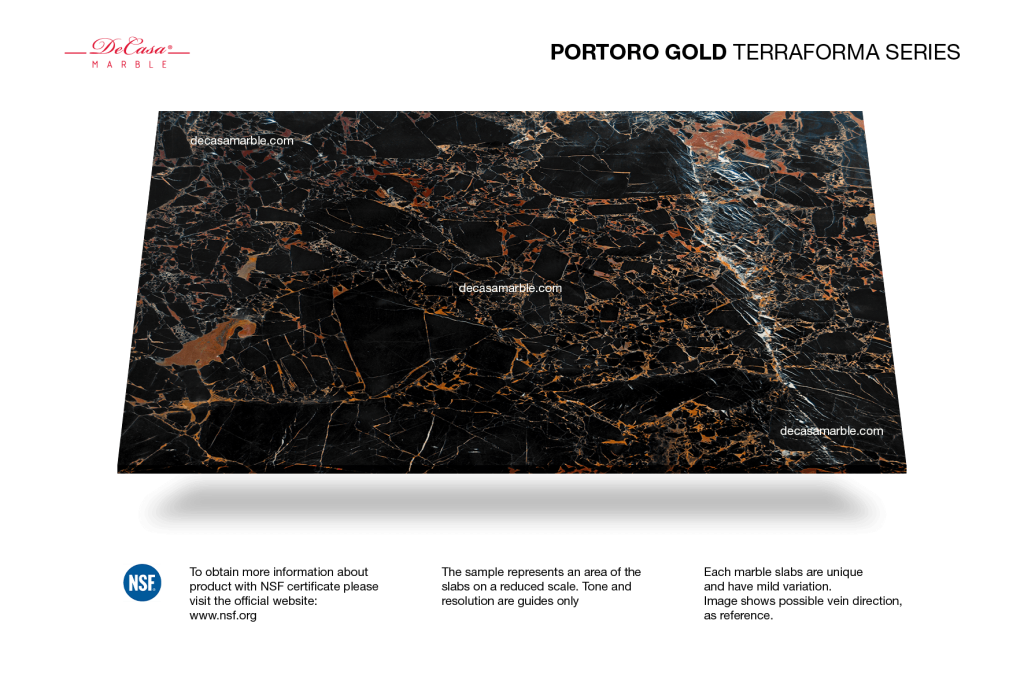 TERRAFORMA SERIES
Marble with elements of nature, evoking wood grains, rock formation and geological landscape. Perfect for bold statement pieces that put the forces of nature right inside your home.