Rectangular Marble Dining Table (Black Marquina)
Black Marquina is a black marble has fewer white veins in contrast with the generous black background. This gives the voice to the minimalist who wants silence of elegance in their dining room.
Marble Slab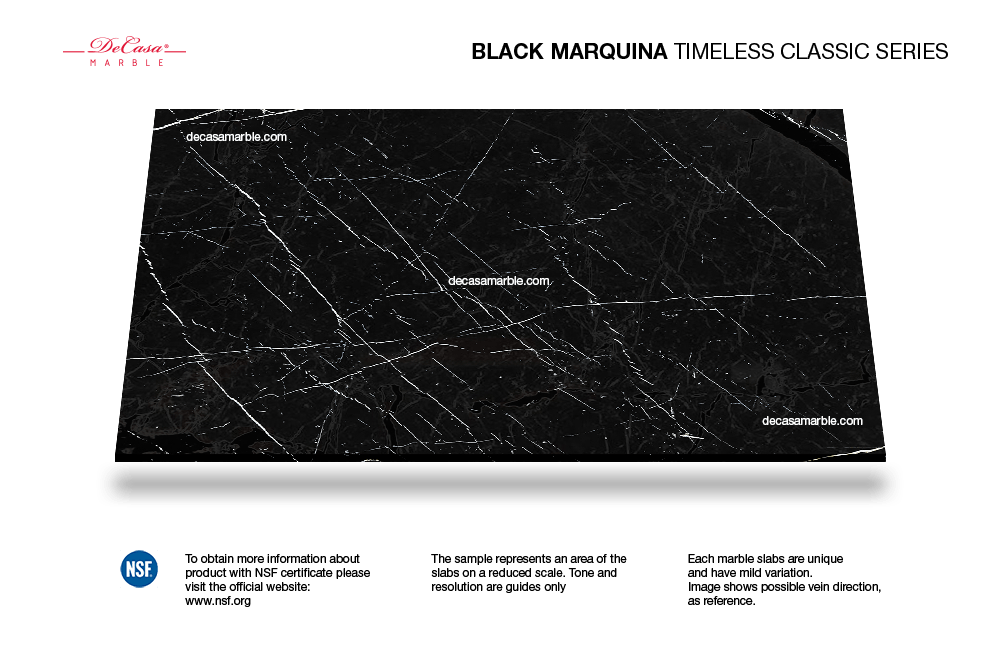 TIMELESS CLASSIC SERIES
Marble in neutral tones that incorporates well with any interior decor. This versatile selection is popular with designers because it matches easily in terms of colours and aesthetics.