Rectangular Marble Dining Table (Volakas)
Volakas has grey and hazelnut color vein span across the white Greece marble. For grandeur and understated elegance, this marble table poise as the centerpiece in your dining area.
Marble Slab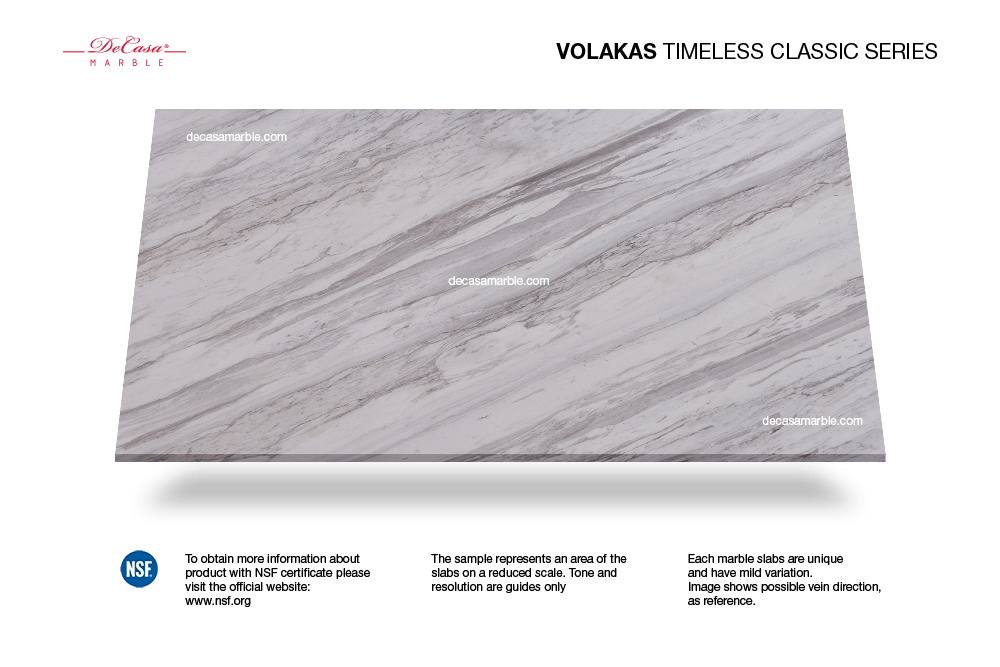 TIMELESS CLASSIC SERIES
Marble in neutral tones that incorporates well with any interior decor. This versatile selection is popular with designers because it matches easily in terms of colours and aesthetics.