Rectangular Marble Dining Table (Arancio)
Orange and ochre colour as background with unique bold white veins. Arancio marble from Turkey. After the layer of coating. It brings out the orange colour that stands out from the other DeCasa Marble dining table series.
Marble Slab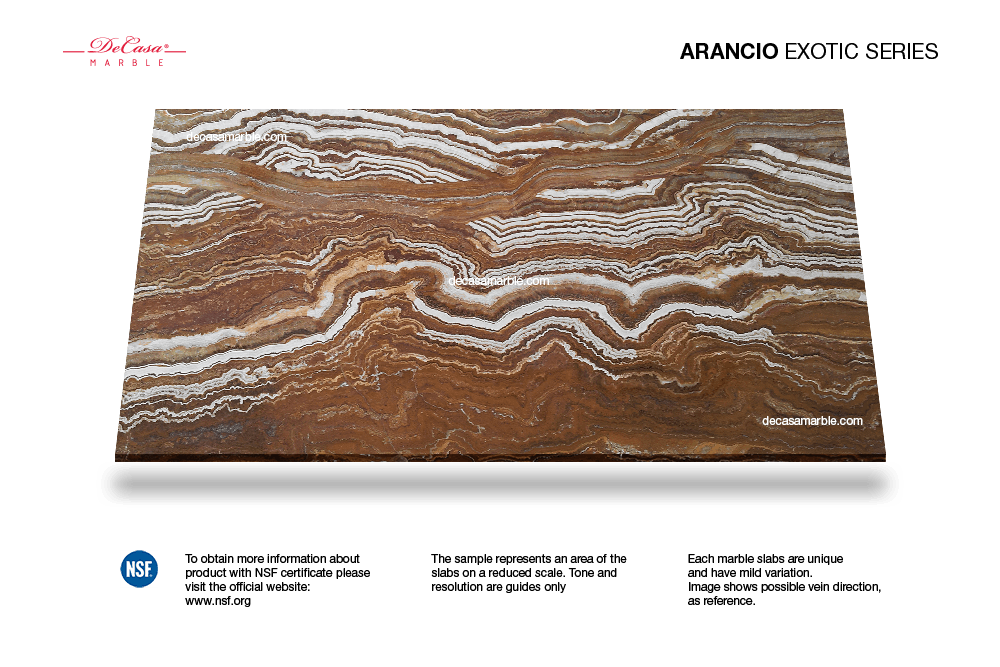 EXOTIC SERIES
Marble in vivid, flamboyant accents. This eye-catching selection is like a precious gem or dazzling jewellery, and is perfect for a standout, attention-grabbing piece.