Rectangular Marble Dining Table (Grey Emperador)
Grey Emperador have irregularly clear and crisp gold veins brush across this dark charcoal grey marble. The grey marble dining table that gives your dining area a memorable appeal.
Marble Slab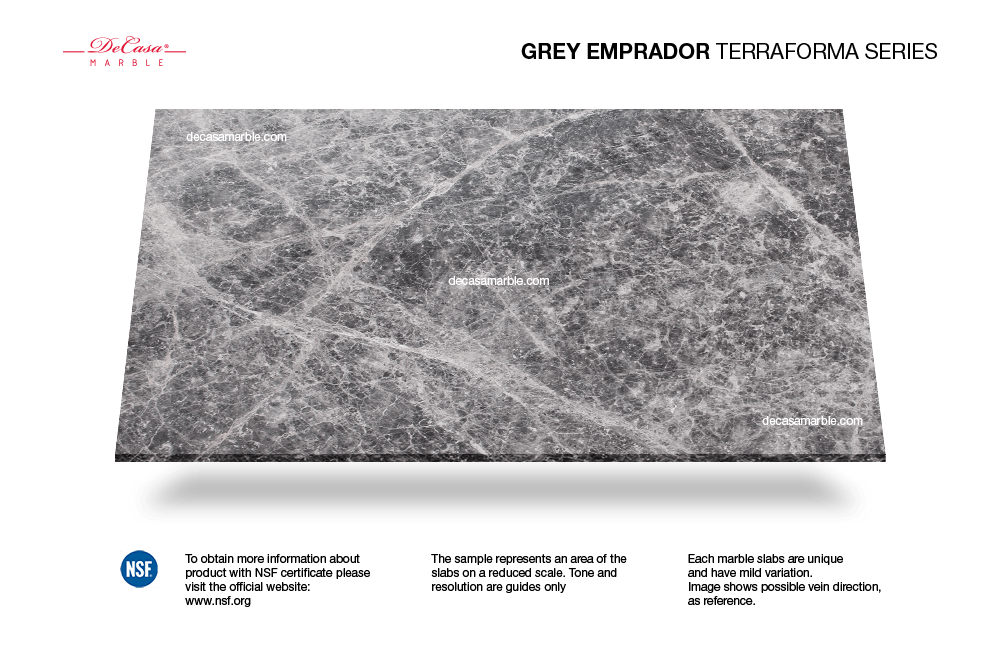 TERRAFORMA
Marble with elements of nature, evoking wood grains, rock formation and geological landscape. Perfect for bold statement pieces that put the forces of nature right inside your home.