Round Marble Dining Table (Grigio Piemonte)
Grigio Piemonte. This grey natural stone and texture's with intrinsic effects of bolt lighting evoke the bold statement in your dining area.
Marble Slab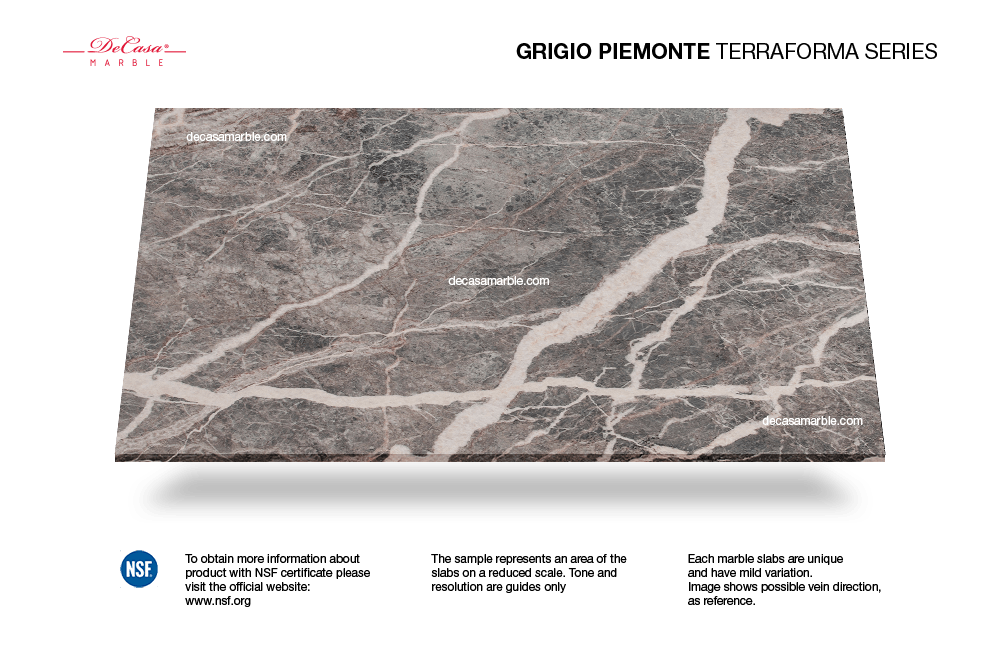 TERRAFORMA
Marble with elements of nature, evoking wood grains, rock formation and geological landscape. Perfect for bold statement pieces that put the forces of nature right inside your home.